Superfast Fibre broadband for the whole family. Watch movies, listen to music, surf the internet and game with our superfast broadband packages. Talk to friends and family with our optional home phone service.
Delivering up-to 80mb/s download speeds
Super friendly support right here in the UK
No hidden charges - the price you see is the price you pay
Unlimited fibre optic broadband packages from Go Internet.
We value and care about our customers and unlike some large providers, our support has always been and always will be right here in the UK.
Please check availability of our fibre broadband by entering your postcode below.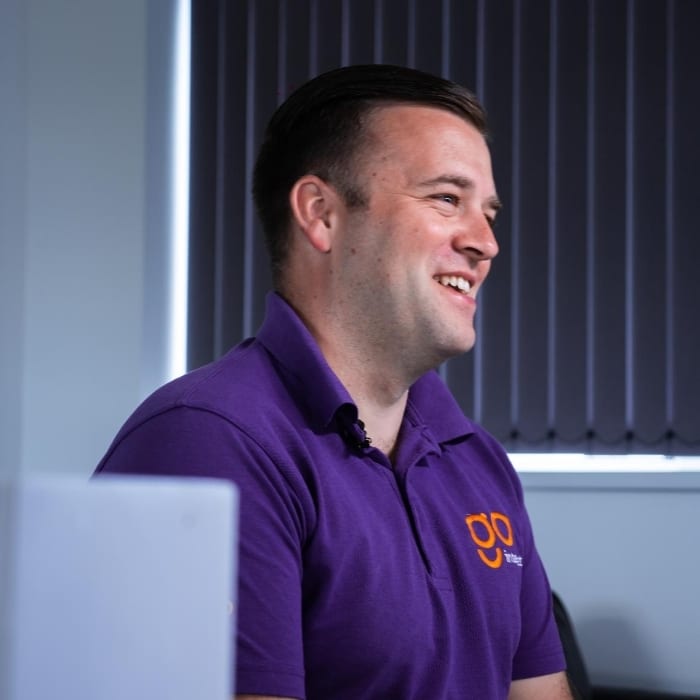 Reliable, high throughput, low latency broadband priced at £30 per month.
40mb/s download*
10mb/s upload*
Optional call plans
Optional Home Phone
Reliable, high throughput, low latency broadband priced at £35 per month.
80mb/s download*
20mb/s upload*
Optional call plans
Optional Home Phone
*Speeds are subject to line quality and distance from the cabinet . However, as an open and honest company, we won't sell you a product where we don't feel you will get great value. We'll work hard to resolve any line issues but ultimately if we can't deliver on our promise you are free to leave.
Working seemlessly with your full fibre connection, Digital Home Phone will keep you connected with friends and family and it's built right into our home broadand router.
Go Internet has porting agreements with most of the UK's major networks, so in most cases we can transfer your existing number into our network free of charge.
Anytime UK Landline Calls (01,02,03)
£2.00/month
Anytime UK Landline (01,02,03) and UK Mobile Calls
£5.00/month
Frequency asked questions
How long will it take to get connected?
This varies depening on whether we're taking over an active service or connecting a new line. Typically: - 
Migrating an active service from your old provider to us will take 5 working days
Re-connecting an existing physical line will take 10 working days
Installing a new physical line will take between 10-15 working days.
I already have a phone socket, why do I need to pay for a new connection?
The connection charge covers the cost of the work that is required to 'prove' the telephone line between your home and the telehone exchange as well as the work to connect the line to our service.
Will I received the full speed?
This will depend on the length of telephone line between the green cabinet and your home. We'll always be upfront with the speed that we think you'll recieve. If we can't get your line up to our minimum sync speed then you're free to leave.
Of course, it just needs to have an RJ11 WAN port, support VDSL and support PPPoE.
Keep in mind that if you'd like home phone your own router may not have the required SIP ATA built in. Not to worry though, we can ship you a sepeate SIP ATA which you can connect to your own router.
If you do want to use your own router let us know in advance, we won't post one out and we'll discount any connection fees by 50%
Do I get a public IP address?
Yes, we're not fans of CG-NAT it breaks stuff. You'll get a fully routed public IPv4 address.
If you need a static IP, this can be added for £2.00 per month
Please fill-in the form below and a member of our team will get back to you with available broadband options for your home. We will prioritise fibre broadband packages, but will advise you if we think there is a better alternative.